A.I.S. Resources Delivers 150 Tonnes High-Grade Manganese Ore in Six Containers to Dockside – for Export to China
Vancouver, British Columbia – A.I.S. Resources Limited (TSX: AIS, OTCQB: AISSF) (the "Company" or "AIS") announced today that the Company's initial trial shipment of 150 tonnes manganese ore has arrived at Lima, Peru and has been loaded into six containers. AIS provides the following update:
 Highlights of the Manganese Ore initial shipment include:
150 tonnes of high-grade fines manganese ore has been loaded into six containers to be shipped the week of July 28, 2019.
350 additional tonnes has been bagged at the mine site in preparation for shipping.

 

Centamin analysis of the 150 tonnes showed an average assay of 49.4% Mn, Fe 0.95%, SiO2 2.4% which is an excellent specification.
Manganese Ore has recently sold in the range $233- $250 USD per tonne for 44% Mn content ($5.30-$5.70 USD per percentage Mn)
Short-term target of 10,000 tonnes Manganese Ore per month:
After this initial cargo of 6 containers per week for three weeks, AIS will follow with 40 containers totaling 1,000 tonnes every two weeks from the San Jorge mine. As mining progresses at other locations this will be increased to our short-term target of 10,000 tonnes per month. 
AIS is also negotiating additional sales agreements for high-grade fines manganese products with several purchasers who will be receiving the trial shipments.
Our Peruvian geologist and General Manager are currently visiting three other mines in the Cajamarca area with the objective of adding lump manganese to the AIS product line.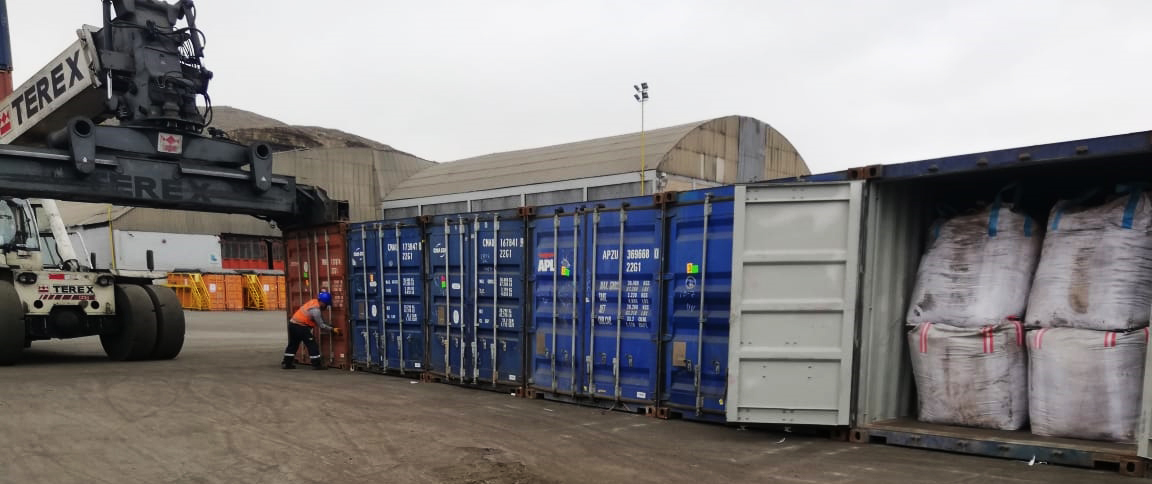 Figure 1 – the first six containers at dock side, each with 25 tonnes of manganese loaded as part of the first 150 tonnes being shipped the week of July 28, 2019.

Figure 2 – trucks being loaded with manganese ore in bags.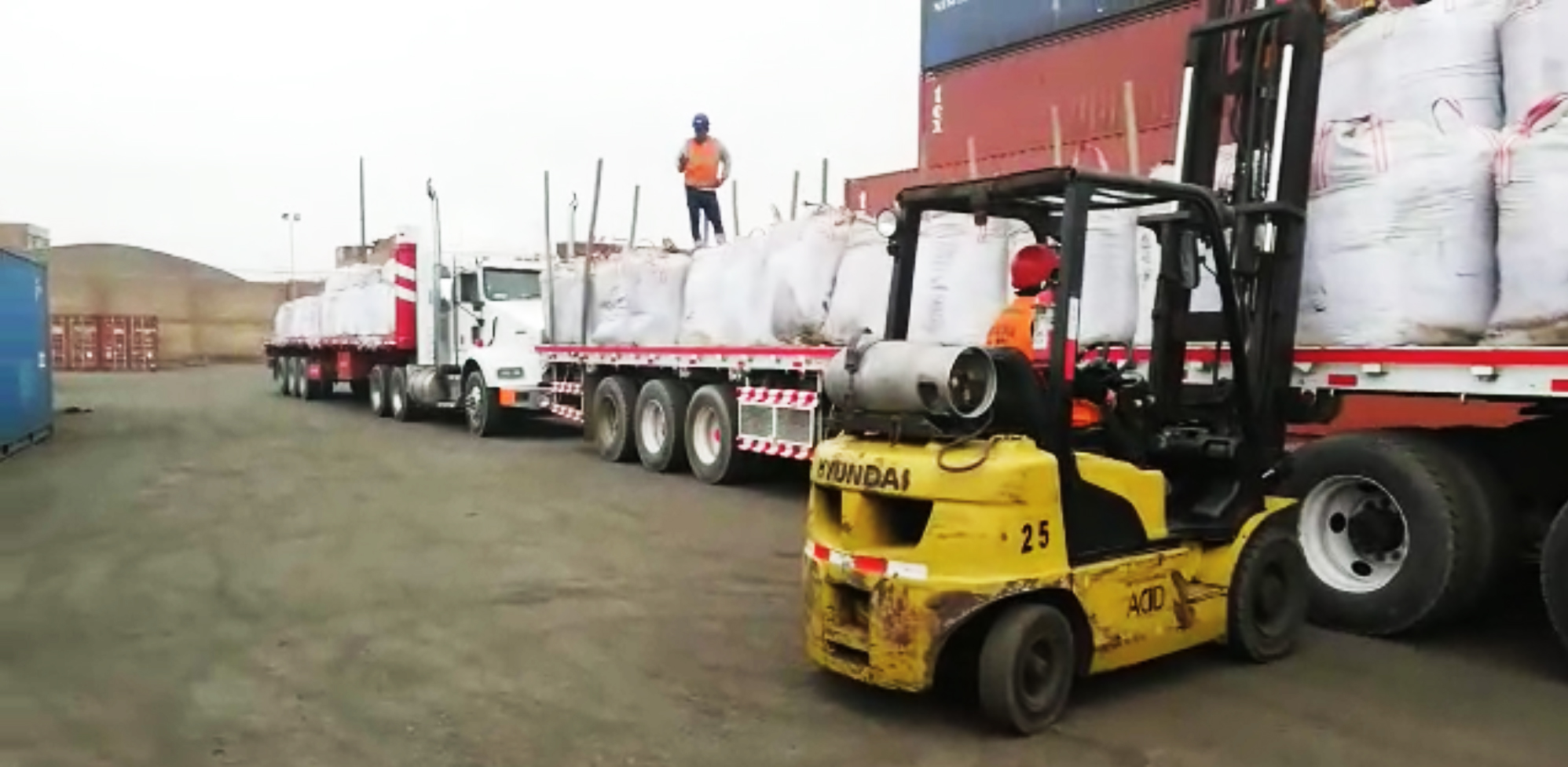 Figure 3 – bagged manganese ore being unloaded from trucks and loaded into containers at the dock.
AIS Resources President and CEO, Phillip Thomas stated, "I am delighted we have completed loading the first six containers, and will be shipping manganese ore the week of 28th July 2019.  We are elated at the grade of the Manganese fines ore our supplier has been able to produce."
About A.I.S. Resources
A.I.S. Resources Ltd. is a TSX-V listed investment issuer, is managed by experienced, highly qualified professionals who have a long track record of success in lithium and manganese trading, exploration, production and capital markets. Through their extensive business and mining networks, they identify and develop projects worldwide that have strong potential for growth with the objective of providing significant returns for shareholders. The Company's current activities are focused on the mining and trading of manganese ores in Peru, and exploration and development of lithium brine projects in northern Argentina.
https://aisresources.com/wp-content/uploads/2016/11/AIS-Logo-1-loading-icon.png
0
0
AIS-H
https://aisresources.com/wp-content/uploads/2016/11/AIS-Logo-1-loading-icon.png
AIS-H
2019-07-24 10:51:25
2019-07-24 10:54:38
A.I.S. Resources Delivers 150 Tonnes High-Grade Manganese Ore in Six Containers to Dockside – for Export to China