AIS Resources Investor Information
Learn all about our Advanced Gold Projects in the highly prolific Australian Lachlan Fold Belt and Golden Triangle.
AIS Investor Presentation
AIS Investor Fact Sheet
The Lachlan Fold Belt Facts
Elephant Country


The Lachlan Fold Belt is shaping up to be elephant country and it only just beginning.

New Opportunities


The Victorian Goldfields Ground Release Tender – new government exploration licence tenders underscore the importance of AIS' Fosterville-Toolleen project.
AIS Investor Videos & Interviews
Recent investor and news videos about AIS Resources.
AIS Resources' Phil Thomas on the New Advanced Gold Project Acquisitions in Gold-Rich Lachlan Fold Belt
AIS Resources President Phil Thomas provides details about the company's new advanced gold project acquisitions in a recent interview. He shares his vision about the future of the projects and facts about the gold-rich Lachlan Fold Belt, within which the projects are located. A region that many are saying is 'Elephant Territory' because of the numerous gold mines discovered and located there.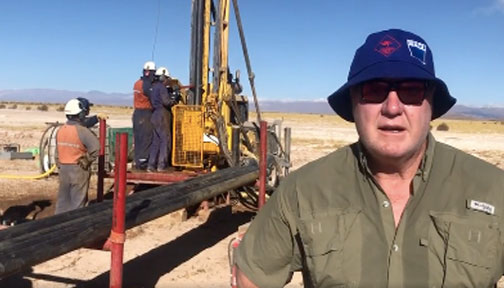 Zach Martin of TIC Radio, New York interviews Phil Thomas, President & CEO of A.I.S. Resources. They discuss the three new advanced gold projects located in Victoria and New South Wales, in the gold-rich regions of Australia. One project is located only 12 km from the 7.58 Moz Kirkland Lake Fosterville Gold Mine.
.
A.I.S. Resources President & CEO Philip Thomas discusses the company's two new highly prospective gold properties in Australia.
A.I.S. Resources signs binding LOI to acquire advanced gold project in NSW Australia.