A.I.S. Resources Completes 43M of Drilling at Salinitas Project, Salinas Grandes, North Argentina
Vancouver, British Columbia – A.I.S. Resources Limited (TSX: AIS, OTCQB: AISSF) (the "Company" or "AIS") announces that Hidrotec Drilling has completed 43m of drilling and has cemented the steel casing in place at AIS's Salinitas joint venture project with MGX Minerals Inc (CDN:XMG). 
Samples taken from the 43m interval show a porous coarse sand which is conducive to the transmission of brines.  The trenching program confirmed the presence of porous sands.  The resistivity of these sands is expected to be encountered at depth. 
Phil Thomas, AIS CEO and Exploration Geologist said he was delighted at the speed the roads were constructed, the availability of water beside the drill hole location and the gracious attitude of the surrounding communities at the pre-mobilization meeting on November 16, 2018.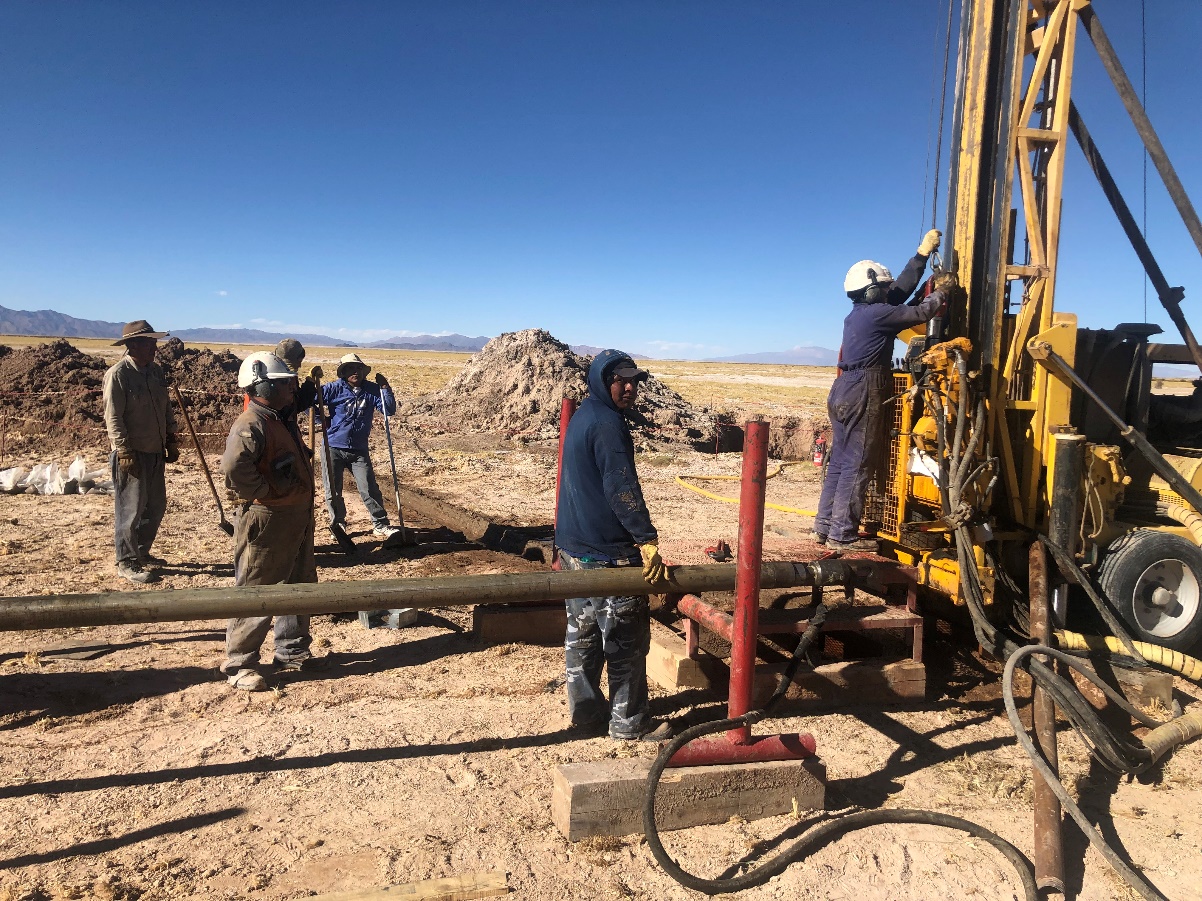 Figure 1 – Shows drilling a 6 inch well for the steel casing that went in on 25th Nov 2018 before they diamond drill HQ diameter core. The casing is to prevent a collapse of the well in unconsolidated sediments as brine pressures at depth are significant.
Location of Drill Hole 2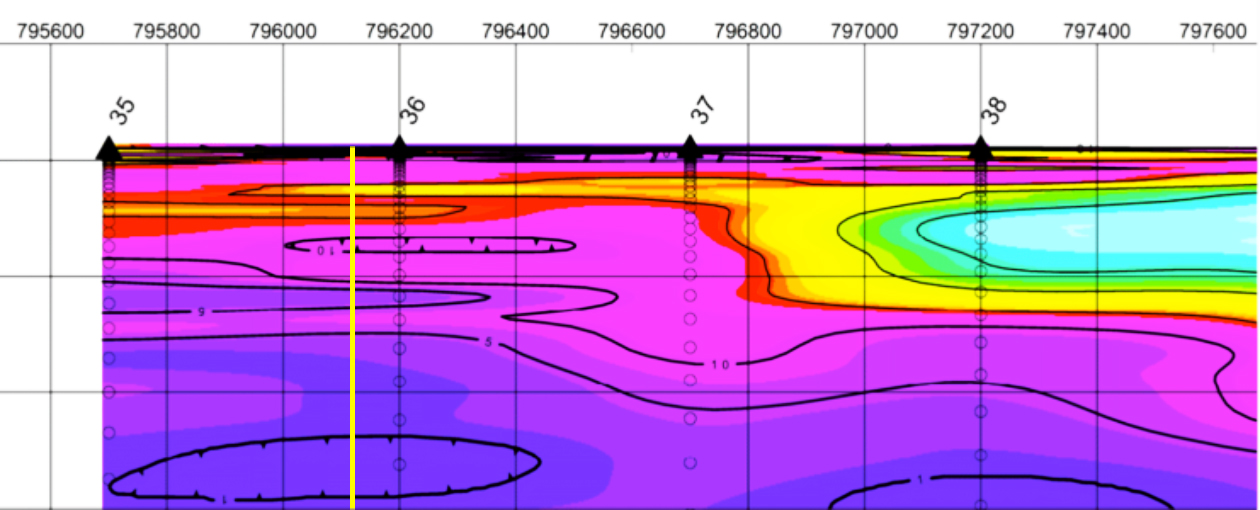 Figure 2 – Shows the dark purple area in the TEM survey shows resistivity values that are less than the value for salt water implying the presence of other elements in the brines.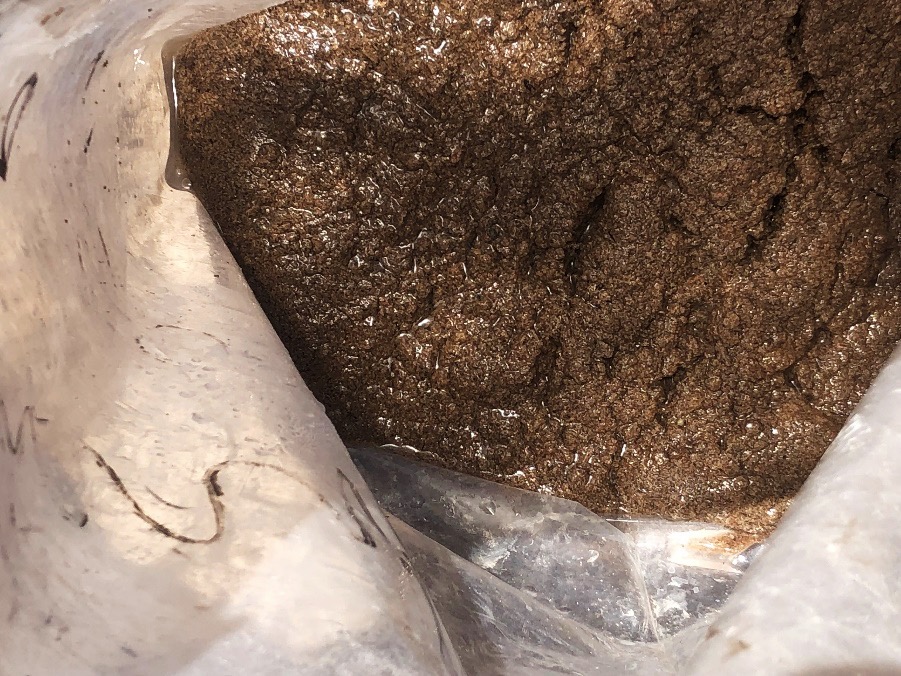 Figure 3 – Shows sandy unconsolidated sediments from the 43.7m level in DH1.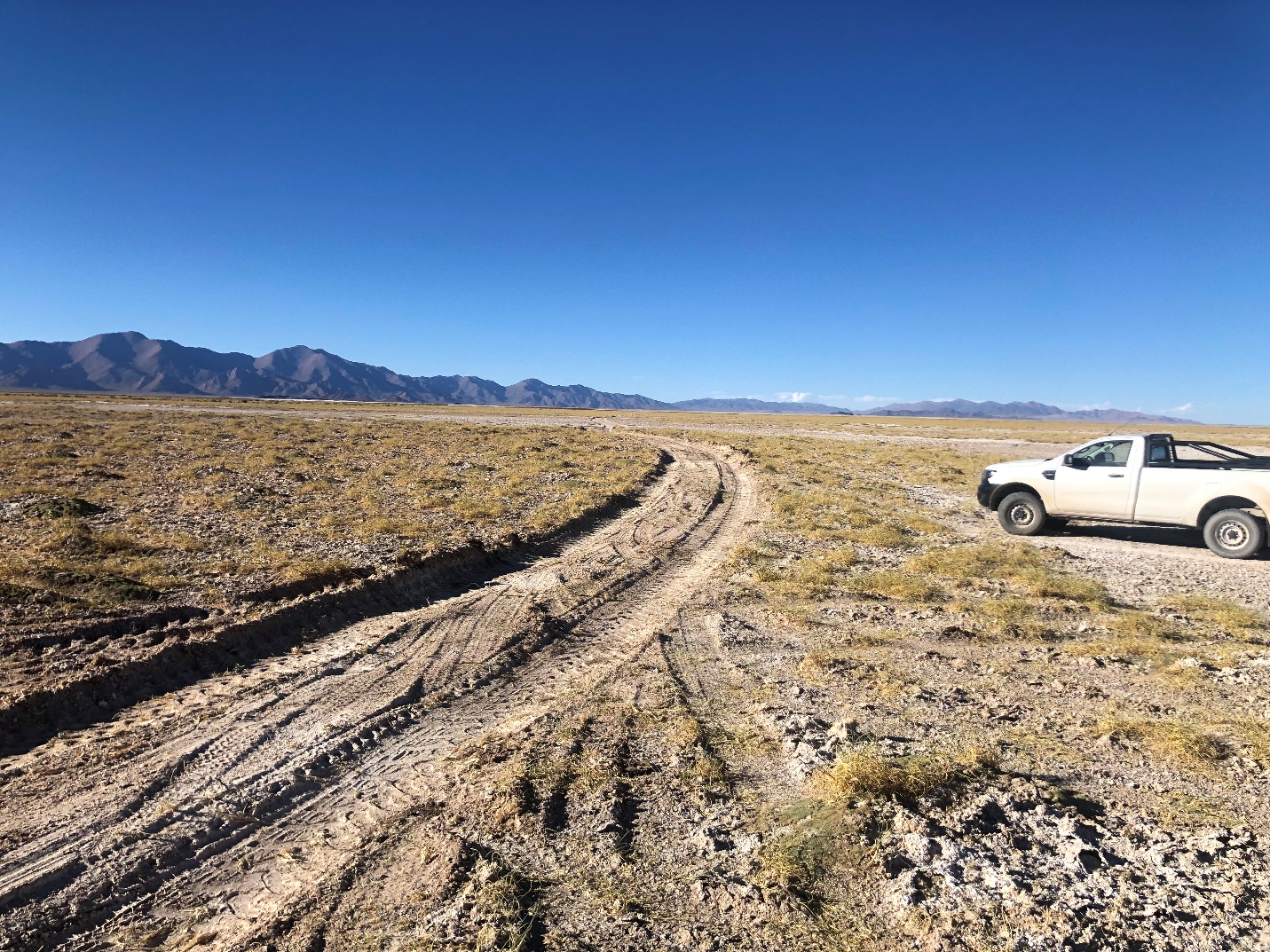 Figure 4 – Road into the drill site showing Salinas Grandes salar in the background. Roads used by Bollare (now Eramet) to drill and still in perfect condition only 11km away.
Phil Thomas, Chief Executive Officer of AIS Resources stated, "It is all systems go now, with Alex Stewart Laboratories in Jujuy on standby to process brine results using ICP. We have scheduled 12 double packer tests to sample the brines down to 400m. Our Geologist David Carabanti is on site to log the core and supervise. Geosystems in Tucson are ready to complete the specific yield and other porosity tests."
The Salintas Project with MGX (CDN:XMG) is a joint venture where MGX have agreed to fund CAD$1.2 million in works for an 80% interest over the next two years. Subject to brine composition and flow rate, it is our intention to put in a production well to be drilled in either drill hole 1 or 2 for a 30-day pump test. The budget for a two-hole program including post hole analysis and reporting is approximately US$400,000. If the project is a success, another 4 wells will be drilled to production dimensions. Salinas Grandes has been explored with positive results by Orocobre in 2011 and is currently being explored by other Cateo holders nearby.
Qualified Person
Phillip Thomas, BSc. Geol, MBusM, MAIG, MAIMVA, (CMV), a Qualified Person as defined under NI 43-101 regulations, has reviewed the technical information that forms the basis for this news release, and has approved the disclosure herein. Mr. Thomas is not independent of the Company as he is Chief Executive Officer and a shareholder.
About A.I.S. Resources
A.I.S. Resources Ltd. is a TSX-V listed investment issuer, was established in 1967 and is managed by experienced, highly qualified professionals who have a long track record of success in lithium exploration, production and capital markets. Through their extensive business and scientific networks, they identify and develop early-stage projects worldwide that have strong potential for growth with the objective of providing significant returns for shareholders. The Company's current activities are focused exclusively on the exploration and development of lithium brine projects in northern Argentina.
On Behalf of the Board of Directors,
AIS Resources Ltd.
Phillip Thomas, President & CEO
Corporate Contact
Phillip Thomas
President & CEO
T: 747 200 9412
E: pthomas@aisresources.com
Martyn Element
Chairman
T: 604 687 6820
E: melement@aisresources.com
Website: www.aisresources.com
ADVISORY: This press release contains forward-looking statements. More particularly, this press release contains statements concerning the anticipated use of the proceeds of the Private Placement. Although the Corporation believes that the expectations reflected in these forward-looking statements are reasonable, undue reliance should not be placed on them because the Corporation can give no assurance that they will prove to be correct. Since forward-looking statements address future events and conditions, by their very nature they involve inherent risks and uncertainties. The intended use of the proceeds of the Private Placement by the Corporation might change if the board of directors of the Corporation determines that it would be in the best interests of the Corporation to deploy the proceeds for some other purpose. The forward-looking statements contained in this press release are made as of the date hereof and the Corporation undertakes no obligations to update publicly or revise any forward-looking statements or information, whether as a result of new information, future events or otherwise, unless so required by applicable securities laws. Neither TSX Venture Exchange nor its Regulation Services Provider (as that term is defined in policies of the TSX Venture Exchange) accepts responsibility for the adequacy or accuracy of this release.
https://aisresources.com/wp-content/uploads/2016/11/AIS-Logo-1-loading-icon.png
0
0
AIS-H
https://aisresources.com/wp-content/uploads/2016/11/AIS-Logo-1-loading-icon.png
AIS-H
2018-11-28 12:00:16
2019-02-07 01:23:50
A.I.S. Resources Completes 43M of Drilling at Salinitas Project, Salinas Grandes, North Argentina